There are many different types of heating systems that you as a homeowner can use throughout the colder seasons. Each home functions differently and has varying needs. That is why it is important to understand all of your options before dedicating yourself to an appliance for a long period. Today we are going to take a look at the functionality of all of the different types of heating systems that you can have in your home. 
The Different Types Of Heating Systems:
Heat Pumps
As technology advances, so do heat pumps. Electric heat pumps operate as both an air conditioner and a heating system. They not only offer a two-in-one capability but are also proven to be more environmentally friendly and help you save on your electrical bill. Unlike gas furnaces, heat pumps use refrigerant and electricity to transfer heat to your home.
The only limitation when investing in a heat pump is that you must be sure that your brand and model are suitable for colder climates because some are not. That is why Spurk HVAC uses the newest models of Mitsubishi heat pumps to ensure you stay warm this winter.
Boilers
Boilers are a type of central heating system that works hard to keep you warm in the colder seasons. Boilers use a fuel source, such as gas, to heat water within the hot water tank. From there, the hot water is delivered to different parts of the house via a network of plumbing lines. These plumbing lines guide the hot water to radiative heating fixtures like a radiator. 
Furnaces
High-efficiency furnaces are one of the most-known and trusted types of heating systems. Furnaces are known as forced air distribution systems. They operate by delivering warm air through ductwork throughout the home. Most times furnaces are powered by gas, but there are electric furnaces as well.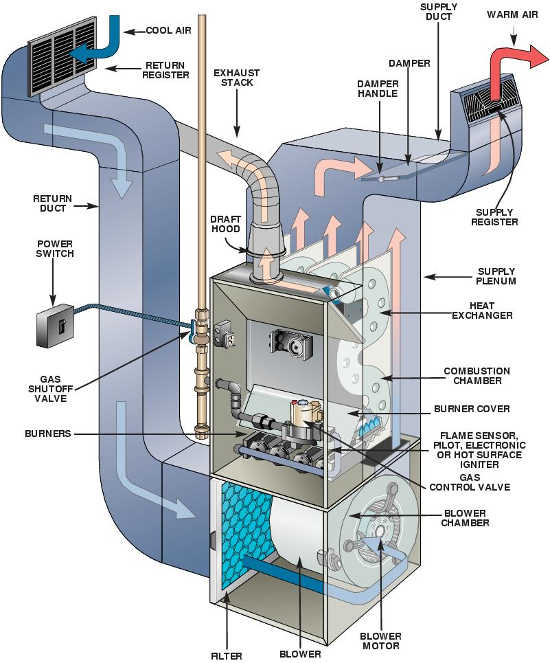 Ductless Heating
Ductless heating is a newer heating system that falls within the heat pump category. This unique heating system offers benefits to home or business owners who are looking to add heating or air conditioning to a "non-ducted" area. Ductless heating, as the name suggests, does not involve ductwork for it to operate. Typically, there is a system on the inside of the building conducting airflow, and on the outside wall is where the ductless heating system sources its power. 
About Spurk HVAC
Spurk HVAC was formed in 2018 and is located in Warrendale, Pennsylvania. We proudly serve Cranberry Twp., Wexford, Gibsonia, Mars, and the surrounding areas. We are an American Standard Customer Care Dealer and a Mitsubishi Diamond Contractor. We service all makes and models. Please contact us if you are seeking heating repair, heating system replacement, air conditioner repair, air conditioning maintenance, air conditioning replacement,  or any other heating & cooling services. Whether you are looking for residential or commercial HVAC services, we look forward to any opportunities to become your preferred HVAC contractor.