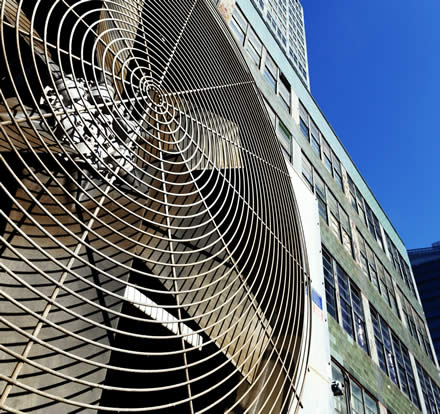 Summer can be a rough season for homeowners who can't keep their air conditioning running well.
But there is plenty you can do to help it along. Keep reading!
1. Close Windows and Doors
The most important step of keeping your home cool and your AC working smoothly in summer is to close your home's windows and outer doors.
While it may seem like a good idea to keep the windows open in summer for fresh air movement, don't do this while your AC is running. This will make your unit work overtime.
It's also a good idea to have your ceiling fans running at the same time as your AC. This helps circulate the air and can assist your unit, helping it run better. Keep your blinds and curtains pulled in the summer as well. A dark home is easier to keep cool than a sunlight filled home.
2. Plug Leaks in Your Attic and Gaps Under Windows
If you find any leaks in your home, make sure you plug them. First, you'll need to check your attic. Attics are notorious culprits of leaks and if you find one, use some spray insulation or batt insulation to block those holes off.
Stopping leaks will keep your utility spending down and will ensure your machine's longevity.
3. Check Your Home's Ventilation
If you're not spotting any obvious holes or poor insulation, do you have proper Gable ventilation?
A home's ventilation system consists of everything from roof vents to the best attic fans. Without the right roofing and attic ventilation system, your home can become uncomfortable and cost more to cool or heat. Plus, roofing and attic ventilation systems can protect homes from the expensive roof and structural damage caused by trapped heat, ice dams, moisture and mold.
Roofing and attic ventilation systems are designed to work year-round to balance the intake of cool air and the outflow of warm air in the home. No matter what month it is, hot air will accumulate in the attic at the peak of the roof.
In summer and warmer months, outside temperatures intensify the effects of this heated air. Without proper venting, this can lead to overloaded air conditioners, poor indoor air quality and can eventually cause shingles to fail, resulting in roof leaks. Not to mention, they will keep the level of your home closest to your attic much warmer than the lower levels.
In winter and cooler months, heated air mixes with water vapor from everyday activities such as bathing. This warm, moist air can linger in the attic, causing mold, mildew, damage to roofing studs and even ice dams when outside temperatures drop.
4. Give Your Thermostat a Base Temperature
If you're constantly changing your AC's thermostat, you're going to run up your costs during the summer. It's always a good idea to set a base temperature on your unit and leave it alone.
The up-and-down changing temperature on your unit will wear it out faster and raise the cost. Find a comfortable temperature and keep it there. There are hundreds of programmable thermostats on the market to assist with this. Our favorite is the Honeywell T-10 Smart Thermostat
5. Change Filters Regularly
Like your furnace, your AC unit has a filtration system.
Keeping your filters clean and updated will keep your air intake pure and your home smelling fresh. It's always a good idea to change the filters in your AC once a month. The higher the number on your replacement filters the better. This means they'll filter more efficiently.
6. Don't Fiddle with Registers
Most central air cooling systems require vents or registers in your home.
Opening and closing registers will put a massive cooling load on your unit. This will cause it to burn out faster and can cause serious, irreparable damage to your air condition unit.
7. Keep the Condenser Neat
Blocked condensers can cause overworking too. If you have lots of plants packed around your condenser, maybe consider moving them 2 feet away. This will optimize air movement.
Doing some basic landscaping maintenance will help your AC unit work better. Clip overhanging tree limbs away from the condenser. Any leaves or sticks that may damage the condenser must be removed and cleared out. If the condenser is located close to the house and you think your gutters may be overflowing with debris, consider cleaning them as well.
Home maintenance is a big part of AC maintenance. Keep everything clean and neat so your utilities work better.
8. Don't Close Off Rooms
Airflow is a big part of keeping your home cool. One of the best ways to keep the air moving in your home is making sure none of the rooms are closed off during the summer months.
Open bedroom and living room doors. Even keeping doors gapped to maintain some privacy is better than closing the door entirely.
If you need to keep one room cooler than the others, consider investing in a zoning system. This will allow your home to be separated into 2 or more zones which allow for certain rooms to be cooled at different rates or temperatures during the summer months.
This can be convenient for families who spend more time in certain living spaces than others. It might cost a bit more but it will ultimately save you more money in the long run.
9. Use a Timer
Do you like being cooler in the evening when you sleep? Do you work long hours during the day, leaving your home empty for long periods of time?
Time to install in a timer for your air conditioning unit.
Built-in units can have programmable thermostats installed that allow you to control when your AC runs or turns off during the day. Window units often already have timers and should be utilized regularly.
10. Update Your System
If your unit is more than 10 years old it may be time for an upgrade. Look for HVAC units that have a seasonal energy-efficiency ratio (also known as SEER). These are the new standards that have been put in place by regulatory agencies.
Make sure the new unit you're considering will work well for its house by asking your heating and cooling contractor for advice.
11. Have a Professional Do Maintenance
If you want to keep your AC running smoothly, it's always important to keep up on its basic maintenance.
While some things you can check yourself, always make sure to sure to call Spurk HVAC to come out and check your unit over for you. We will inspect your machine's filtration system and will clean it for you.
Having a professional take care of the hard parts of your unit's maintenance will give you peace of mind and will ensure your machine keeps running for the rest of the summer.
We're always ready to assist! Spurk HVAC offers residential heating and air conditioning services in the Pittsburgh and surrounding areas including Cranberry Township, Seven Fields, Wexford, Mars, Zelienople, Sewickley, Edgeworth, Gibsonia, Evans City and more. Call us to set up an appointment or schedule online.